Phone: (206) 923-0590 Address: 5027 51st Avenue SW, Seattle, WA 98136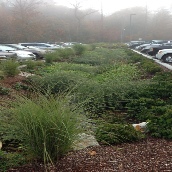 Rain Gardens provide runoff treatment and some flow control while providing a natural landscape for customers.
Photo: Briarwood Elementary
Parking lot. Link

Site development today can be difficult due to the many jurisdiction requirements. We always suggest that we be included in your initial planning and pre-application meeting with the agency in order to determine your site development requirements (i.e. potential road improvements, drainage control and treatment), as such features can lead to project delays, site plan changes or significant increases to your project budget. The following are Elements often used to meet current agency codes.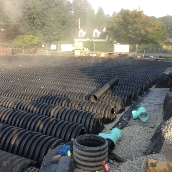 Detention Chambers provide a storage volume for runoff detention or infiltration facilities. These plastic chambers with rock galleries provide cost savings over tank or concrete vault systems. Photo: ChamberMaxx
system at Bartells - North Bend.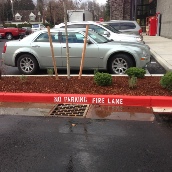 Catch Basin StormFilters provide runoff treatment within a catch basin structure with a minimal head drop. This allows the engineer to simplify the drainage design and provide cost savings to the owner. Photo: Stormfilter at Bartells - North Bend.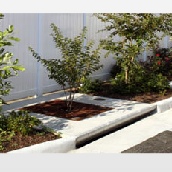 Filterra treatment vaults provide runoff treatment within an inlet structure. These units provide a higher level of treatment and meets the DOE requirement for Enhanced Treatment. The initial cost and maintenance costs are favorable. Link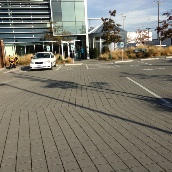 Pervious Pavers allow runoff to infiltrate into the subsoils, thereby reducing drainage facilities and saving development costs.
Photo: Tacoma City Hall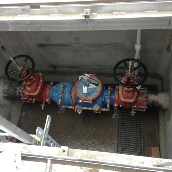 Fire Double Check Detector Assembly protects the agency water system. Typically installed within a 6 X 11 vault.
Photo: Walgreens - Bellevue